Stacey Feister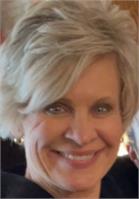 Stacey Feister instructs the following:
Beginner or senior yoga class. Focusing om deep stretching, balance and breathe.




Hot yoga is a hatha based practice done in the heat.

All levels welcome!




30 minutes of low impact aerobics and 15 minutes of weights and balance. Great for seniors of beginners!




Using light to moderate weights with a lot of repetition. Pump gives you a total body workout that will tone and shape your entire body!




Be ready to add resistance!!! Rolling hills and mountains, this class is designed to work your aerobic and anaerobic thresholds, strength, while focusing on a challenging cadence and resistance on hills. This interval class is sure to burn up those calories!!




Yin Yoga generally targets the connective tissue of the hips, pelvis and lower spine, so most poses are done seated, lying or reclined. The class is suitable for all levels. Room will be warm to help relax and get the most out of the poses.




Our hottest, highest powered, most intense class, this yoga fusion intends to kick your asana!! It's cardio, it's aerobic and anaerobic training. Fast vinyasa flows fun and challenging non-traditional sequences.




45 minutes of high energy, low impact aerobic workout on an indoor cycle. Great music! Great Instructor!




Yoga class with relaxation, deep breathing and stretching. Using the TRX strap to deepen and enhance your yoga experience.