Krista Winkle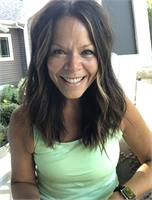 Krista Winkle instructs the following:
Enjoy this fast paced class of spin and Trx. 30 minutes of each. Cross training at its best!!




This 30 minute class will give you a great cardio burn. The following 30 minutes focus on off-the-bike strength training targeting all the muscles not used on the bike. The class combines upper body, core, and lower body exercises so you leave feeling that full body workout.




This class will be 30-40 minutes on the spin bike and the remaining of the class will be resistance training (bands, balls, TRX, Rip trainers, weights and body weight exercises).